Who are the top contenders to the Chiefs in the AFC heading into 2021?
With the Chiefs announcing that training camp will be returning to Missouri Western State University in St. Joseph, it's time to start looking at how the Chiefs will defend the Lamar Hunt trophy for the third straight year.
1. Chiefs
As is easy as it is to be bias and say the Chiefs are the hometown team, it's clear Kansas City is the best team. They improved their greatest weakness (offensive line) and still have elite talent all over the roster. Last year many thought the Bills could stick with the Chiefs and in their two meetings, the Chiefs showed it wasn't even close.
2. Browns
Cleveland has had about as good as an off-season of any team in the league this year. They added some solid defensive pieces in John Johnson, Troy Hill, and Jadeveon Clowney and also got two offensive playmakers back in Odell Beckham Jr. and Davis Njoku. Additionally, the Browns seemed to have a great draft and have an excellent head coach returning for his second season in Kevin Stefanski. If Baker Mayfield can play mistake-free football we might be getting an AFC championship preview in Week 1.
3. Ravens
"The Ravens had a good draft". You can actually just copy and paste that statement from the last decade or so and still be correct because of their excellent drafting. The Ravens like the Chiefs attacked their biggest weakness by adding three wide receivers in the draft and free agency. Between Mark Andrews, Hollywood Brown, Sammy Watkins, Rashod Bateman, and Tylan Wallace; Lamar has no more excuses to not become a solid passer. The offense needs to take the next step after they did lose some pieces along the defense in pass rushers Mathew Judon and Yannick Ngakoue.
4. Bills
Last year, it seemed as though the Bills were the hottest team in football until they ran into the Chiefs. They have made some nice moves for their offense in retaining some of their offensive line pieces and adding Emmanuel Sanders and Matt Bredia to an already dangerous group of weapons. However, their biggest weakness along the defensive line didn't improve much as they will be relying on some late picks to get more pressure. Additionally, Josh Allen is due for some regression naturally after playing so well in 2020. Bills have some locker room questions at this point, are they an AFC contender of an Anti-Vax Facebook group? Who knows.
5. Titans
Without the trade for Julio Jones, the Titans looked like a candidate for serious regression. Without Corey Davis and Jonnu Smith, the offense would have been completely reliant on Derrick Henry and AJ Brown. The addition of Jones gives the Titans a whole new element to their offense they haven't had with Tannehill starting. Of course, the defense remains the major question for the Titans, they added some mediocre singings to help compensate for their abysmal defense in 2020. In order for the Titans to contend in 2021, the offense will need to be great or the defense will have to take a big step up.
6. Dolphins
Head coach Brian Flores has proven to be an excellent defensive mind in his time in Miami, in two years' time he's turned the defense into a strength. The Dolphins have a solid defensive roster that will continue to improve with the addition of draft picks Jaelan Phillips and Jevon Holland. The smartest thing Miami did is force Tua to prove if he can be a starting QB in the league. If he can't succeed with Gesicki, Waddle, Fuller, Parker, and Grant it's on him. Dolphins could be a sneaky pick to win the AFC East.
7. Chargers
There's a reason the NFL media loves picking the Chargers to win the AFC West every season, it's because they have one of the best rosters in the NFL. The only thing holding the Chargers back has been… the Chargers and Anthony Lynn. You can easily argue Lynn's poor game management led to at least 2-3 losses for the Chargers. If Brandon Staley is the real deal they could easily become a big threat in the AFC. Returning Derwin James is a huge upgrade to the defense and they added some great pieces along the offensive line.
8. Steelers
it's hard to find a team whose stock has fallen faster than the Steelers in the last 6 months or so. They went from 11-0 to being embarrassed by the Browns in about a month's time. So how can the Steelers move forward from their collapse in 2020? Getting Devin Bush back healthy is a good start and adding Najee Harris in the backfield will also help. The Steelers can be dangerous if they use the strengths of their team and ask Big Ben to not throw 40 times a game. There are some definite concerns along the offensive line for the Steelers, making them the 3rd team in the North.
9. Colts
Carson Wentz. That's pretty much everything you need to say about the Colts in 2021… Will he bounce back? Can he elevate the offense past what it was with Phillip Rivers? It's hard to tell. Indianapolis has some nice pieces along the roster but seems to be missing the key weapons to elevate Wentz, other than second-year running back Johnathan Taylor there's not much on that offense that scares you (other than Quenton Nelson). The defense is good but needs help from the offense similar to the previously mention Steelers. The only difference is the Steelers have more weapons for their below-average quarterback to target.
10. Patriots
Despite not winning the division for the first time since the Reagan administration (only kind of kidding). Last year might have been even further proof of Belichick's genius as a coach, taking an abysmal roster and still finishing 7-9 is a huge accomplishment especially when you look at the QB play. Between their draft, free agency, Covid opt-outs returning and the defensive mind of Bill you can plan on the Pats being a great defense. It all comes down to Cam and Mac. They added some pieces to the offense, nothing groundbreaking but the talent is better but if Cam can't throw for double-digit TD's it doesn't matter. Mac Jones has potential but it's yet to be seen how he will do when he doesn't have an Alabama-sized talent gap on the field.
11. Broncos
Similar to several teams on this list the Broncos are limited by one thing, it just happens that one thing is the biggest thing in football… Drew Lock and Teddy Bridgewater combined isn't that great of a quarterback, despite all the great pieces around them. It will be great to see Jerry Jeudy on the field with Cortland Sutton finally but there's not a whole lot to look forward to on that offense. Despite the collection of talent on the roster, Denver appears limited at 2 of the most important spots in football QB and head coach, and unless Aaron Rodgers walks through the doors it's hard to see them overcoming both.
12. Raiders
Maybe this will be the season we don't fall for the Raiders mid-season winning streak? Maybe this is the season they actually put together a good defense? Neither seems likely. After losing their best wide receiver to free agency and most of their offensive line it's hard to see Carr having a good season. The draft track record of the Raiders just makes it hard to see a big jump in performance for either side of the ball in 2021.
13. Bengals
Cincinnati feels a year or two away from contending, but there certainly are some pieces in place for Burrow. If he's still alive and in one piece in the coming years you can see this roster coming together. However, this feels like a make-it-or-break-it year for Zac Taylor. The offense should be above average and the defense does have some pieces to build around but it's hard to see them doing anything especially in such a tough division.
14. Jets
There is a lot of work to be done before the Jets can be players in the AFC East. The Jets hope they took the first step in that direction by drafting Zach Wilson and trading Sam Darnold. The defense does have some talent on it and they played well against the run but the secondary needs lots of help. Adding Corey Davis to the wide receiver core doesn't feel like a move that moves the needle. This season is all about developing Wilson.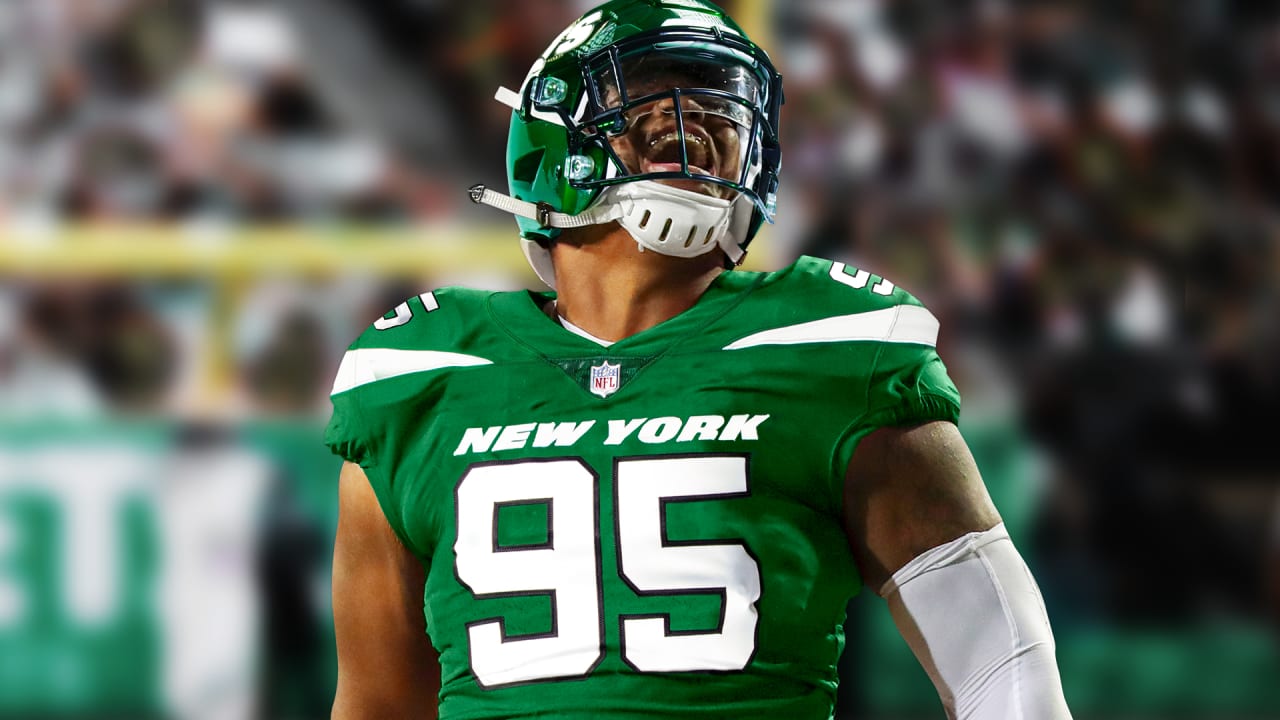 15. Jaguars
There is a lot to look forward to in Jacksonville, especially if you believe in Trevor Lawerence and Urban Myer. There is not much to look forward to in 2021 however. Sure, it will be interesting to see how Lawerence plays and what type of scandal Urban Myer creates but the Jags are still a few years away. There is still lots of development needed at tackle and the secondary and defensive line are devoid of talent. But hey, at least they drafted Travis Etienne in the 1st round after James Robinson had over 1,000 yards as an undrafted free agent.
16. Texans
Deshaun Watson might have sexually assaulted over 20 women and that's not even the weirdest thing to happen to the Texans this off-season. Even with a well massaged Watson on the field in 2021, it's hard to imagine the Texans being any sort of contender. The roster is depressing to look at, especially when you consider the complete lack of draft capital available to the franchise moving forward. At this point the only thing to pay attention to for Houston is the Watson legal drama and how will the Texans play four running backs at the same time (David Johnson, Phillip Lindsay, Mark Ingram, and Rex Burkhead). The worst thing the Texans can do in 2021 is win football games and trade Deshaun Watson.